Saturn in Pisces: March 7, 2023 – Feb 13, 2026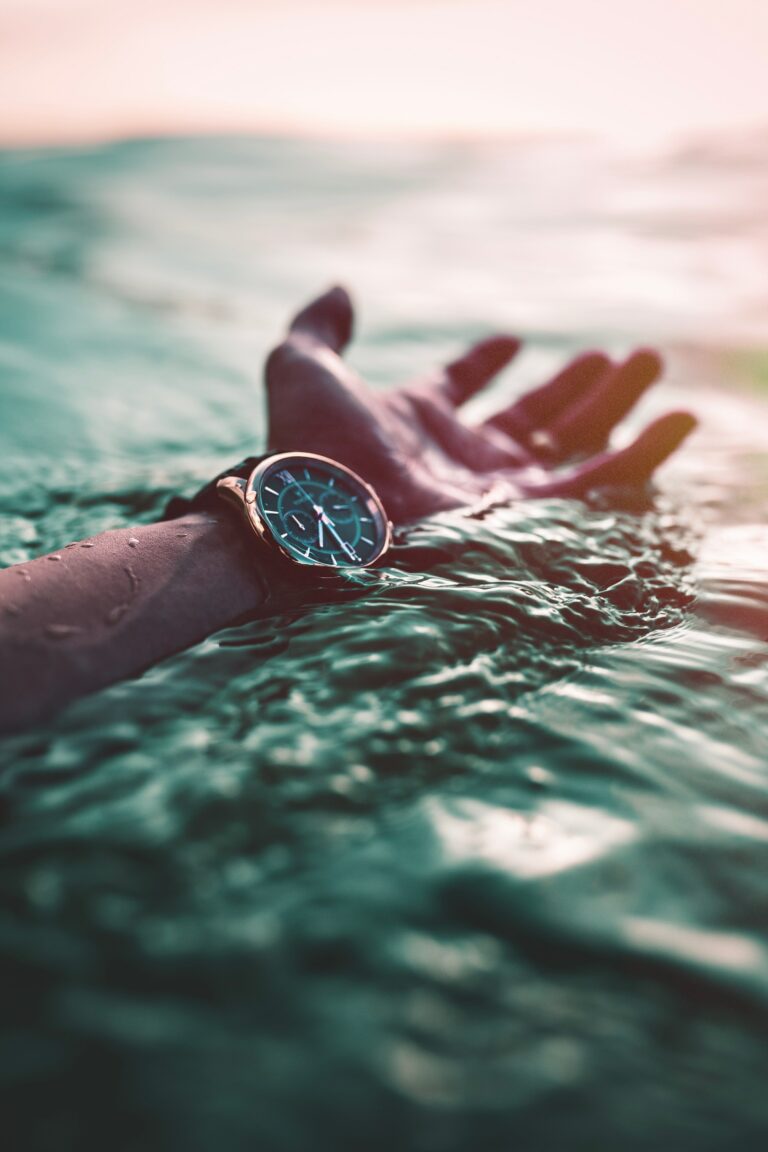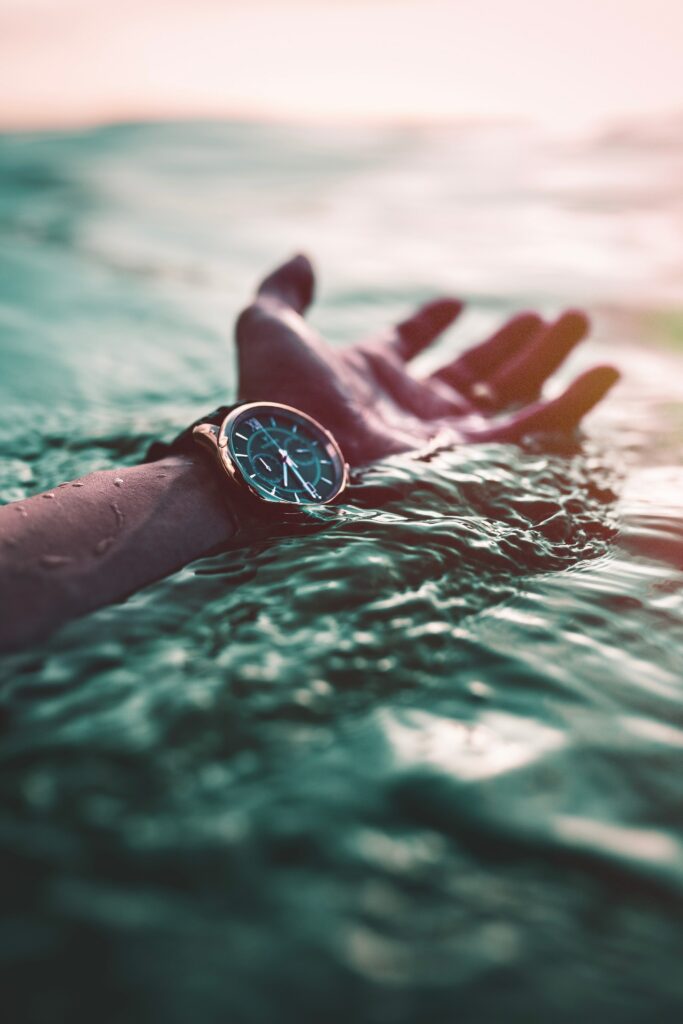 Photo by Alex Perez on Unsplash
Saturn in Pisces (March 7 2023 – Feb 13 2026)
March is a very busy month. We have Saturn moving into Pisces March 7 until Feb 2026, Pluto transiting into Aquarius Saturn until 2044, and a wonderful convergence of the Biblical New Year (Aries New Moon) and Astrological New Year (Equinox) on March 21. But for now I would focus on Saturn transit into Pisces.
Saturn, "Lord Karma," or according to the teaching of the Kabbalistic Tree of Life – the "Lady of Understanding," is moving into Pisces this week for the first time in 30 years. You can go back to 1993-1996 as well as 1964-1967 to reflect on what happened in your life when he last visited mystical Pisces. Below are excerpts from my Astrology or 2023 book with some additions and updates:
Weaning off addictions – From God, Fossil Fuels to Sugar
Since the beginning of the pandemic, March 2020, Saturn occupied Aquarius, the sign of technology, internet, society, friends, companies, governments, and community. True to Saturn's teachings, all of us living on the planet had to change the way we relate and socialize, how we deal with our companies (work from home), our friends (social distancing), as well as technology and science (Zoom, RNA vaccines, chatbots, AI). Saturn in Aquarius confronted us with quarantines, quarantine-fatigue, 6 feet stickers on the floor, and political upheaval. Aquarius also rules governance, and we were exposed to the Big Lie in the USA, Jan 6 attack on the US Capital, disinformation, misinformation, as well as Russia's attempt to downgrade Ukraine to a non-existing country. However, from the 7th day of March, (2023 is the year of 7), Saturn is packing his bags, getting a fancy swimsuit, and moves from Aquarius into Pisces, a mutable water sign.
Pisces Confusion
Saturn transit in perplexed Pisces can also bring the world on a precipice of nuclear disaster, which is interesting how now adays, as Saturn returns to Pisces, Putin threatens to use his nuclear arsenal to gain political capital. In January 25, 1995, during Saturn's visit in Pisces, a rocket containing scientific equipment, was launched from the space exploration center in Norway. The Russians however, misinterpreted the intention of the rocket since it used the air corridor that linked a silo of nuclear missiles from North Dakota to Moscow, and confused the missile for an incoming nuclear attack. Well, to be fair, Mercury was stationary that day, and while the scientists did inform anyone who needed to know concerning the launch, nevertheless, Vodka is notorious for inducing an overrelaxed state of forgetfulness and the information was lost somewhere along the chain of command.
The infamous "nuclear briefcase," was rushed to the Russian President, Boris Yeltsin, and with shaking hands he activated the nuclear keys for the first time in history. In the last minute someone stopped him. Must have been an angel in disguise. That was close. Too close.
Testy Saturn
Saturn is known for his creative ways of orchestrating situations that test us, tempt us, and force us into confronting issues we rather avoid. From March 7, we can utilize the positive attributes of the Dolphin sign to overcome these hurdles: intuition, compassion, dream work, empathy, imagination, poetry, mysticism, kindness, open-mindedness, artistry, adaptability, and flexibility (mental, emotional, physical). The best way to connect to the Pisces' gifts is to focus this year on dancing, or any martial-arts, swimming, dream quests (more on that later), reading poetry, and trusting your inner voice. The greatest gift Pisces offers us is embedded in its key words: I Imagine.
Saturn in Pisces can help us pick the fruits from our tree of envisages. I hear people profess that they do not possess the faculty of imagination. That's like saying you don't dream when in reality you do every night, you just don't remember. Even the most self-defined bland human was at some point an imaginative kid. In fact, for many alchemists, the sought-after Philosopher Stone, that can transform lead into gold, is in actuality – imagination. Saturn in Pisces can help you excavate your imagination. You can do that by meditating, spending time in the woods (with the elves and wizards), reading fantasy or sci-fi, having a reiki session, taking art classes, or just doodling. Another thing that can help connect to your imagination is changing your routine (brush your teeth with your left hand), listening to music, exposing yourself to sounds and artwork and spending time with kids.
In other words, don't be afraid to be a fish out of water, or a Pisces out of the sea, and try new things. It is not a coincidence that Bob Dylan, The Beatles, and The Rolling Stones got their biggest push during Saturn's transit in Pisces.
The greatest lesson Saturn in Pisces poses for us all is that of identifying and weaning off our addictions. Humanity will have to start detoxing from fossil fuels, which is already starting to happen with Europe and especially Germany, after the energy flow from Russia trickled down. I suggest even before Saturn moves into Pisces to decide what substance, emotion, behavior, attitude, you can offer to Saturn as a sacrifice. Sugar is a great place to start or carbs. This way you are showing Saturn that you are honoring his archetype and take on the discipline he wants you to master. Identify where you need some boundaries and don't wait for Saturn, your doctor, boss, or lawyer to set it for you. An interesting anecdote: the first oil drilling in 1859 was carried out during Mercury Retrograde (karma is a boomerang) and during Neptune (ruler of Pisces) last transit in Pisces.
Religious Zeal
Unfortunately, Saturn in Pisces can manifest as religious fervor and fanaticism, making people use their faith as an excuse to harm or infringe on the rights of others. It was during Saturn in Pisces that Baruch Goldstein, a fanatical religious Jew, opened fire inside the Cave of the Patriarchs in the West Bank killing 29 Muslims before worshippers beat him to death. One of this terrorist's acolytes, Itamar Ben-Gvir, is ironically currently serving as the minister of internal "security" in the ultrareligious Israeli government. Itamar Ben Gvir had a portrait of Baruch Goldstein hanging in his office until a few years ago.
While Saturn was last time in Pisces, Mohammad Omar founded the Taliban in Afghanistan and a few weeks later, in Switzerland, 23 members of the Order of the Solar Temple cult were found dead. Within 24 hours, 25 of their fellow believers were found dead in Quebec.
In 1995, while Saturn was in Pisces, Israeli Prime Minister, Yitzhak Rabin, admired by Bill Clinton and countless world leaders for his relentless pursuit for peace, was assassinated by a Jewish fanatic while attending a peace rally in Tel Aviv. An interesting note is that it happened at the onset of Israel's second Saturn Return.
Since Neptune, the ruler of Pisces, is the god of floods, earthquakes, and droughts, with Saturn moving into his sign we can expect more of these calamities in the next three years. In the last two passages of Saturn in Pisces the world suffered devastating earthquakes in China, Japan, and Russia, killing and displacing millions. While Saturn transits in Pisces the probability to sever droughts as well as flooding is raised to a worrying level. We can expect mega-floods, superstorm, deluges, perhaps even the dreaded atmospheric rivers.
Islands as well as cities by oceans, seas, lakes, and rivers can be more vulnerable, not only from flooding, but also droughts. But Saturn in Pisces, a double sign, is not only about deluges and dry spells, Islands and cities by rivers and seas are also prone to political upheaval. In the last two occurrences of Saturn in Pisces there were active battles between China and Taiwan. We can expect some escalation on that front as well. In 1965, the Battle of Dong-Yin took place and in 1995-1996 we had the Taiwan Strait Crisis.
It is also interesting to note that voters in Finland and Sweden decided to join the EU while Saturn was in Pisces and a Saturn Return later, the two seafaring nations are to join NATO.
Anything Good?
Saturn is not evil, even if he is correlated with so much pain. His job is to fix, to restructure, to teach lessons no one else can. Therefore, when practical Saturn walks on the mystical Piscean waters, he can ground our intuition, imagination, and mystical powers. Saturn can be used for creative visualization, deepen our meditation, and even help us lucid dream as well as receive clear vivid messages from our nightly journeys. Below you will find a Kabbalistic technique called "Dream Quest," that can help harness Saturn's Piscean lessons.
We can also expect some fixing and reforms in the mystical and or religious sphere. In 1965, when Saturn was in Pisces, Pope Paul VI proclaimed his famous Nostra Aetate, which states that Jews are not collectively responsible for the death of Jesus. In 1992, on the last cycle of Saturn in Pisces, the Church of England ordained its first female priest.
Saturn in Pisces can bring together the mystical with the material, the above and the below, your unconscious with your conscious mind. It is a grand opportunity for you to become a functioning enchantress or a sorcerer. It is no wonder that the Flower-Power revolution became a worldwide phenomenon when Saturn was in Pisces between 1965-1967 with many Westerners abandoning their Judeo-Christian upbringing in favor of Buddhist and Hindu philosophies. It was also during Saturn in Pisces (the sign of the Church) that John Lennon proclaimed in an interview that The Beatles were more popular than Jesus, causing a worldwide cacophony, resulting in his apology, "I'm sorry that I made you cry…"
Saturn Focus for the Signs
Aries: It is the season of letting go. You are asked to dive deeper into your subconscious and access hidden gifts and skills you might have developed in previous lives. The best way to deal with all the pain and suffering that this transit can bring is by offering Saturn something you are willing to sacrifice in order to purge your life. The offering could be related to diet, work, friendships, attitudes, or behaviors. Less is more. It is time for isolation and letting go of excesses.
Taurus: Saturn wishes to show you who your true friends are. It is also a time of reexamining your standing in your community or company. There would be some issues with governments or large organizations you belong to. Some friends might be going through a rough patch and need your help.
Gemini: Saturn would like you to focus on your career and make the necessary changes to facilitate growth. There could be some issues with figures of authorities, superiors, or bosses. It is a good time to change your vocation and adjust the way you pursue your goals. Change in career is coming.
Cancer: Saturn is taking you on an adventure and asking you to boldly go where no Cancer has gone before. This is a great time to teach and learn, travel, publish, spread your word and philosophy. The key to success is authenticity, being truthful, and staying away from liars and lies. Be real and reality would respond.
Leo: This is a transit connects you to your passion and sexuality. It will ask you to examine what you are attracting and what you are attracted to. It can get dark at time as you walk into the valley of the shadow of death, but it is an opportune time to let go of whatever hinders you mentally, physically, and emotionally. There could be major changes in your life as you shed whatever you do not need anymore.
Virgo: As the opposite sign of Pisces, you will feel the opposition between Saturn and your Sun, perchance a pull and push with a superior or figure of authority. It is a time when you could clearly discern between allies and foes. You will need to examine all your primary relationships, partners in work and spouses. Be aware there could be some lawsuits.
Libra: Saturn wants you to focus on your work, health, diet, routine, and schedule. There could be some issues with coworkers or employees. It is the time you define how and who you want to serve. A great transit for a detox, purge, and clean yourself as well as your physical environment.
Scorpio: Saturn is asking you to look into your happiness, creativity, love, and playfulness. Is your inner child active? Are you surrounded with children or creative people? Saturn is "impregnating" you with a project, a baby of the mind or of the womb. Put some effort into hobbies and recreational activities, or maybe a new sport. Open up to happiness, laughter and fun.
Sagittarius: Saturn wishes you to focus on your home, real-estate, and family. It is a good time for relocation, buying a property, and renovations. Family members (your current or origin) might be having a hard time or might bring about some challenges. Make sure to allow yourself the space to feel and emote whatever is going on around you. Less travel, more homebody.
Capricorn: Saturn, your planet, is teaching you the lessons of communication. You are asked to examine your message, what is it? Who is it for? How can you best spread your ideas, stories, products? It is a time to look into your business and create the marketing and promoting apparatus to ensure success. There could be issues with siblings, relatives, neighbors, and roommates. Watch what you say, tweet, post, like, and write. Might feel like an extended Mercury retro.
Aquarius: Saturn is your traditional ruler and has high expectations from you. This transit of your planet is focusing you on your finance. It is a time to change or fix the way you m