The Astro Highlights of May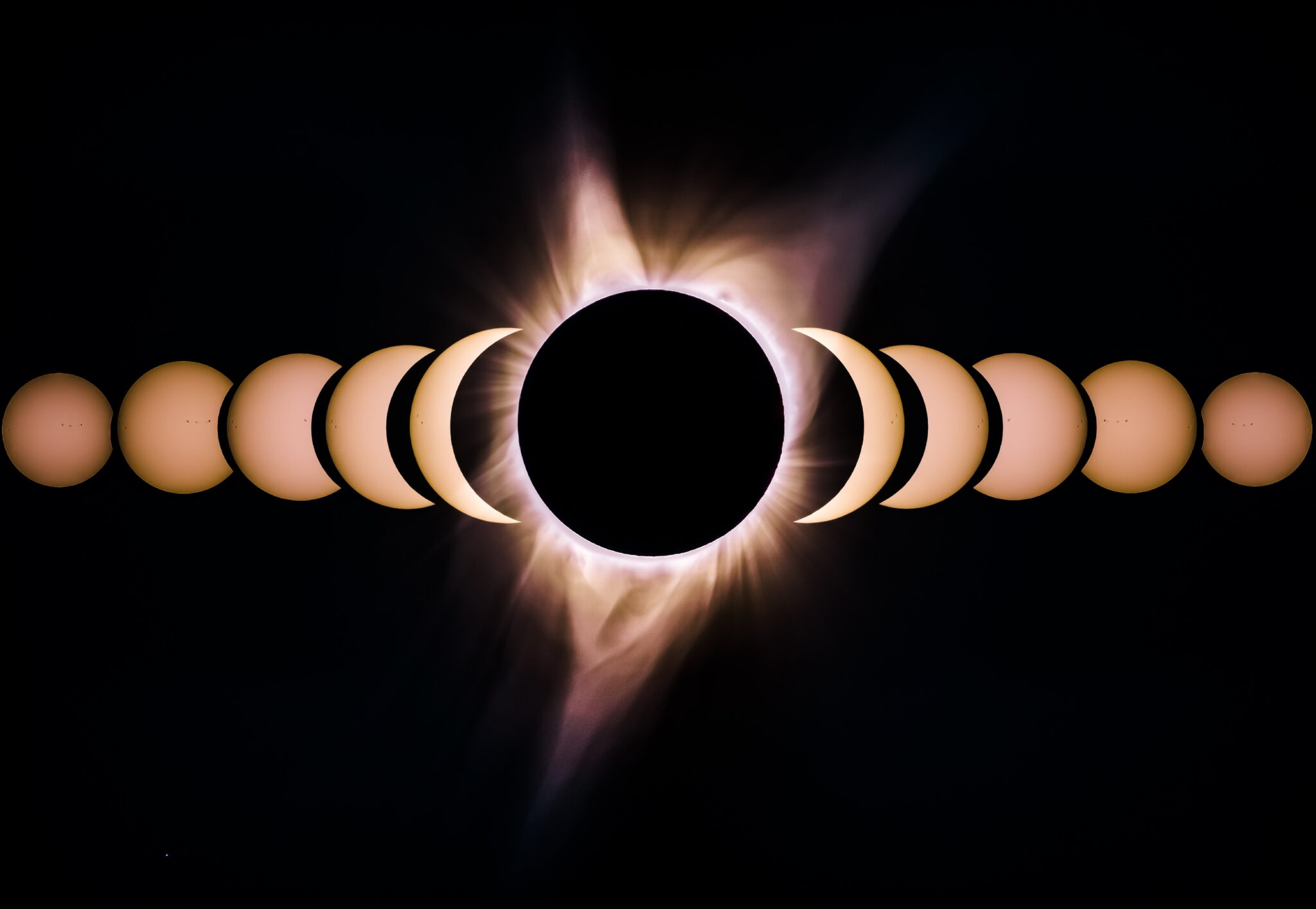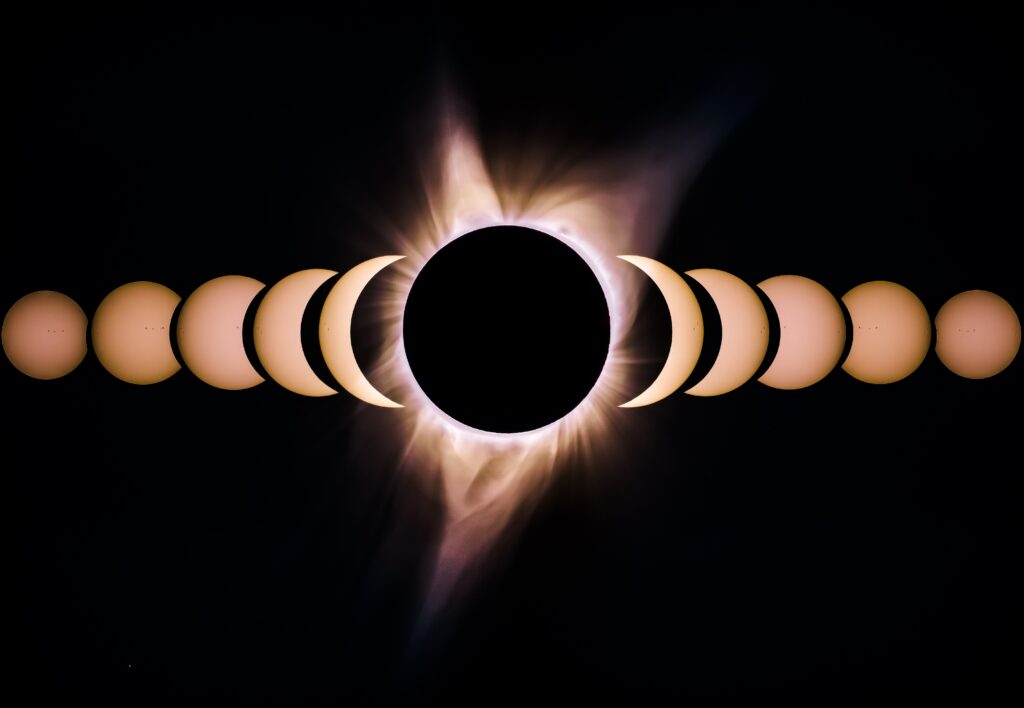 Photo by Bryan Goff on Unsplash
Happy Maypole Month!
This year's May this starts off with a bang. We are smack in the middle of the eclipse season, with a powerful Lunar eclipse taking place May 5, spiced with a Mercury Retrograde in Taurus (until May 16). This year we have something extra special in May since the Lunar eclipse falls right on the day the Buddha was born, attained enlightenment, and died. Since eclipses act as amplifiers, I guess with everything going on, we need an extra dose of illumination this year. Give me some Buddha light please!
This Sat, May 5, at 12pm New York time, I will be leading a webinar (recording available) about the story of the Buddha's journey and how we can use it practically. We will also have an activation meditation designed to help you surf the upcoming celestial swell.
The Mercury retrograde in Taurus which started on the Solar Eclipse of April 20 can bring about unwarranted worry, financial confusion, issues with self-worth, sore throats, and general stubbornness. Remember I mentioned last Sunday that Solar eclipses can cause trouble to leaders, rulers, and figures of authorities and indeed, Rupert Murdoch and Fox were charged 787.5 M$ for spewing disinformation and even more rewarding, it took down one of the most notorious liars on the world stage, Carlson Tucker, blessed be the eclipse!
Mercury retro continues until May 16, and his reversed motion could help you reconnect to talents or income sources you might have developed in the past. It is also a good time to make changes in the way you deal with finances, your talents, and skills. It is an opportune time to start projects you failed to accomplish in the past.
If you are in New York, I am here in coffee-blessed Williamsburg, charting along until May 6. And if you have Sunday, May 7, free, join Laura Day and me on a day of transformation at Euphoria Yoga, Woodstock. We will cover Moon Magic, intuition, and How to Work with Astrology. Link to JOIN.
May 1 – 2 (Pluto stationary): Take extra care these first two days of May. Pluto is the lord of the underworld, and your boogeyman might make an appearance. Don't take things personally and try to float above the pollution that might be resurfacing in your life.
May 3 (Pluto retrogrades until Oct 12): Pluto retrogrades about half of the time. It can mean that some investments are on hold, but not a big thing to follow. Pluto can unearth, expose, bring to the open something that was hidden, usually in world affairs.
May 1 – 2 (Mercury conjuncts Sun): Quick communication, making new contacts, eloquence, and new ideas. Since it is Mercury retrograde it is a good time to go back to past projects of ideas and retry to push them forward.
May 4 – 5 (Venus squares Neptune): This is not an easy aspect and can create disillusionment, betrayals, confusion, addictions, lack of boundaries. Be extra careful these days.
May 5 (Full Moon in Scorpio): This penumbral Lunar Eclipse is the same Full Moon when the Buddha attained enlightenment as well as the day he was born and died. A powerful moon of illumination, getting access to your higher-self and having Mother Nature come to testify on your behalf. This is a day you must meditate on your source of suffering and might, like the Buddha, find the solution and remedy for your pain. Remember, this is the first eclipse of the year and will quicken and magnify events around you. Join Meditation today to activate the Lunar Eclipse.
May 7 (Venus in Cancer until June 5): Venus in Cancer is the "Two of Cups" in the Tarot, also called "Love." Venus loves to wear bathing suits and Cancer offers her a paid vacation by the beach. Great for healing family relations and for home improvements. Water can help in dating and or meeting new lovers.
May 9 – 10 (Sun conjunct Uranus): Brilliance, new ideas, humor, and a jump into the unknown. Expect the unexpected. Everyone is a joker, fool, and jester. Make a leap of faith into something new.
May 10 – 14 (Mercury and Jupiter sextiles Venus and Saturn): These are beneficial days to get things done. Communication, finance, and relationships are supported and blessed by Saturn who can bring them into success if you are patient and persistent. This is one of the most potent injections of positivity this year. This benevolent aspect can help you deal with the arrival of the Mars opposite Saturn (see below).
May 12 – 13 (Venus trines Saturn): Great time to consolidate and crystallize relationships or business opportunities. Collaboration with people of power and authority. These days can help you overcome skepticism that you or people around you might harbor regarding your abilities and talents. Go get them!
May 10 – 21 (Mercury sextiles Saturn): Since Mercury is retrograding, we get to enjoy a small door opening for opportunities that can be relevant for a long time. Saturn in Pisces and Mercury in Taurus placed in harmony brings about an ability to manifest material things through the power of imagination, visualization, and intuition. Great time for yoga, dancing, and meditation. It is an aspect that connects the above with below.
May 14 – 16 (Mercury stationary): Avoid doing anything you wish to last for a long time.
May 14-21 (Jupiter squares Pluto): This weeklong quarrel between the biggest and smallest planet in the solar system, is causing upheaval. People around you are pushing their boundaries and overextending their power or authority. Overconfidence is exhibited by insecure people. Manipulation, power struggles, and secrets are unearthed.
May 14 – 16 (Mars trines Neptune): Sexuality and intimacy mixed with spirituality and mystical experiences. Great for healing yourself and others. A tantric aspect. Act on your intuition and follow the lessons you learn from your dreams and meditation.
May 16 (Jupiter enters Taurus until May 26, 2024): Jupiter expends all things Taurus: your self-worth, values, talents, nature. You are asked to be like a Taurus to receive the gifts of Taurus: improved finance, sensuality, health, vitality, and prosperity. Pamper yourself! The best year to work the land, connect to nature, and spend time outdoors.
May 17 (Mercury direct): Things return to normal, and you can sign docs and start new projects. However, the shadow lasts until June 1, so take heed until then. To experience the real turbo Mercury flow, wait until he enters his sign, Gemini, on June 11.
May 19 (New Moon Taurus): This is a powerful lunation since the Moon is exalted in Taurus. A great time to start something new that relates to money making, your talents, and values. There is a cluster of planets and points in Taurus (Sun, Moon, Mercury, North Node, Vesta, and Uranus), therefore, spend time in nature, and dedicate the day to finding insights of how you could use your talents to create new streams of revenue. Today on the New Moon I am offering "Numerology – How to Decipher Digital Messages." In person (Los Angeles) + Webinar with recording. To join click HERE
May 20 (Mars enters Leo until July 10) Mars in Leo is the "Seven of Wands" in the Tarot, called "Courage." It is the aspect of the Lion in Zion. This includes bravery, action, courage, valor, and a call to action. A great deal of creativity, passion, and sports. If you are in Los Angeles, today I am teaching a workshop on biblical stories and the lessons they provide. Link to join HERE
May 21 (Sun enters Gemini): The next 30 days are great for marketing, publishing, writing, spending time with relatives especially siblings, closing deals, and spreading the word.
May 19 – 22 (Mars opposite Pluto): The two most powerful and aggressive planets are working against each other. Power struggles and needless aggression are possible and likely. However, this aspect can also bring about intense passion and new sources of investment. Tread carefully since the two opposites create a cross with the Lunar Nodes adding a great deal of tension.
May 23- 25 (Mars square Jupiter): Take a deep breath and do nothing. Feels like you are running around your own tail. Be careful from over enthusiasm, over optimism, jumping before checking the landing spot.
May 27 – 29 (Sun squares Saturn): If you suffer from any father figure issues or problems with bosses and superiors, they might act out in the last days of May. Obstacles are placed everywhere. However, you also have the resources to overcome them.
May 27 (Jupiter conjuncts North Node): Good karma are all around you. In addition, likeminded people are gathering, there is good luck with groups and communities. Skills from previous lives are coming back. Good deeds are rewarded.
May the month of May bring you joy and happiness
gahl