When the Saints Go Marching In – Ruth Baden Ginsburg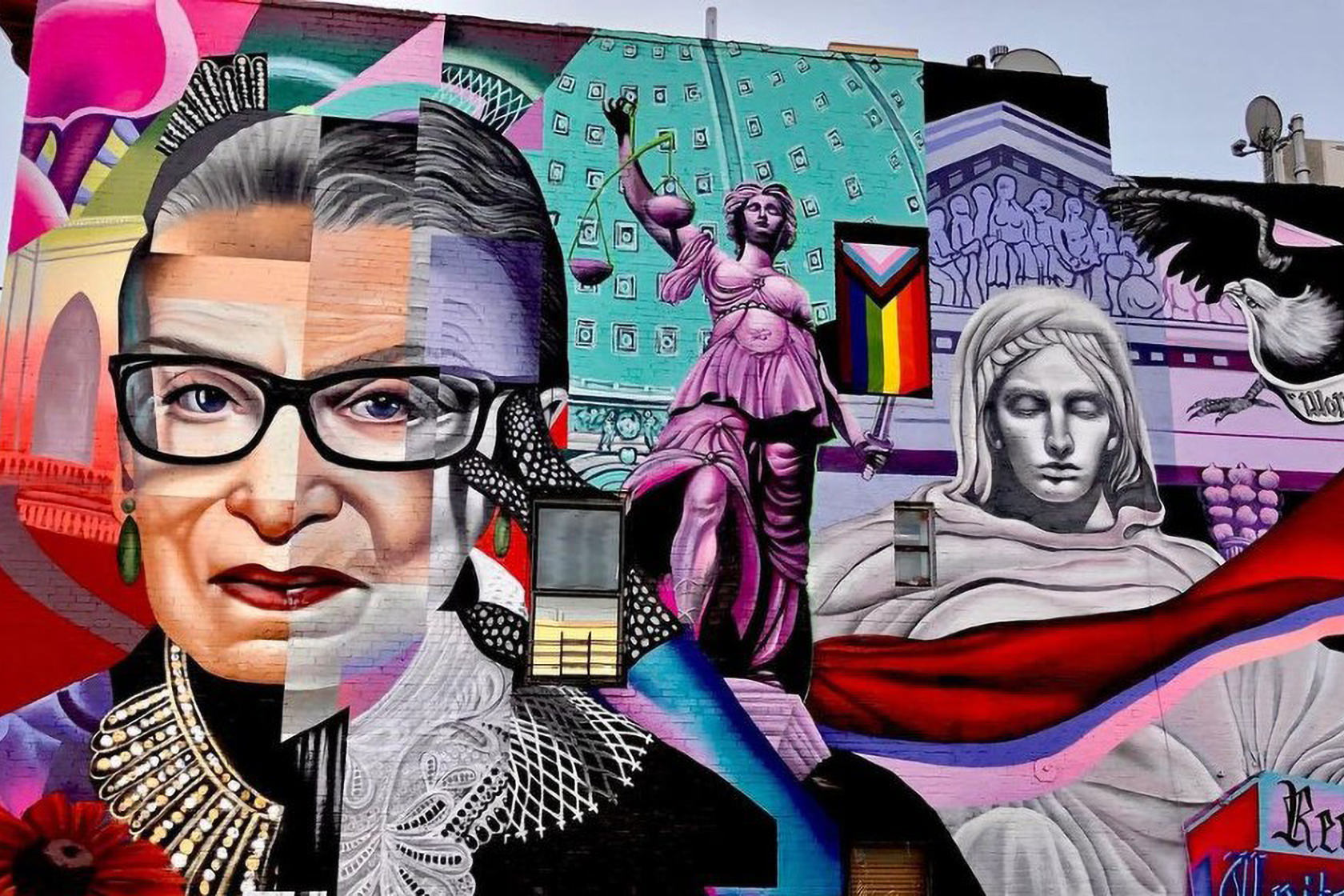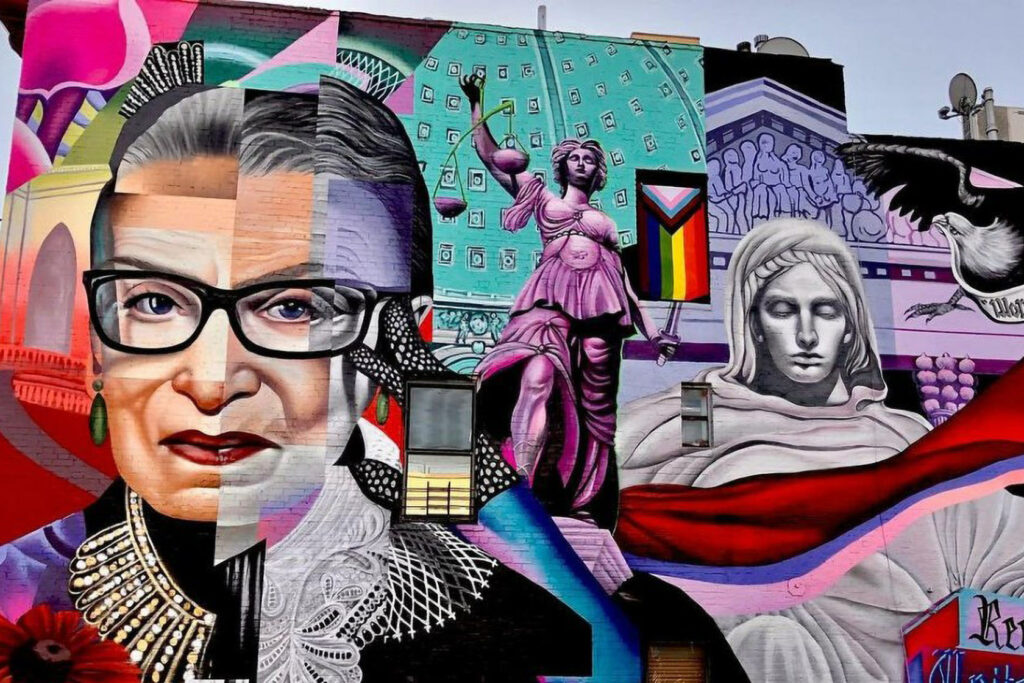 Yesterday, a saint died.
When someone dies right on Rosh HaShanah, especially when it also falls on a Shabbath, it is a sign that the person was a Tzaddik, saint. The Hebrew word for Tzaddik shares the same root as the word for justice. One of the Hebrew letters, Tzaddik, is considered by Kabbalah to be the vessel of both justice and saintliness and it is associated with the zodiac sign of Aquarius, the sign of altruism. Thus a saint who was altruistic, and a beacon of justice, ascended to the heavens on Rosh Hashanah of the Jewish Year 5871. As ram horns were blowing in synagogues around the world opening the volts of the firmaments and creating sound-tunnels to the higher-realms, the soul of the late Ruth Bader Ginsburg returned to oneness after serving the world for 87 springs.
Upon her first Saturn Return, age 30, she was offered her first position as a professor at the Rutgers Law School. She was told, like many other women, that since her husband has a good income, she will earn much less than her male colleagues. When she was approaching her 40s, and like everyone on earth had to deal with Saturn opposite Saturn, Uranus opposite Uranus and Neptune squaring Neptune (yes it also happened to you roughly between 38-42) she co-founded the Women's Rights Law Reporter, the first law journal in the U.S. to focus exclusively on women's rights. Usually at that age (also called mid-life crisis) we tap into our life's mission, and indeed, protecting the disenfranchised, especially women's right was Justice Ruth's mission. How appropriate considering that her name, Ruth, in Hebrew means friend or companion. Her namesake, Ruth, is an important character in the biblical book that also bears her name. Some biblical scholar speculate that it might be the only biblical book (or scroll) written by a woman, whose main characters are women and highlights the friendship between two women. It was Ruth who said to her mother in law, Naomi: (Ruth 1:16-17)
And Ruth said: 'Entreat me not to leave thee, and to return from following after thee; for whither thou go, I will go; and where thou lodge, I will lodge; thy people shall be my people, and thy God my God; where thou die, will I die, and there will I be buried; the LORD do so to me, and more also, if aught but death part thee and me.'
Biblical Ruth was the great grandmother of King David, and while she was not Jewish, she gave the bloodline of the Messiah in both Christian and Jewish mythologies.
Upon her second Saturn Return, 1993, at the age of 60, she was nominated to the Supreme Court and served there until her death, which happened right on her third Saturn Return. I am sure many parents in the U.S. and around the world that were inspired by her life, will chose to name their newborn girls, Ruth, and I hope so, I would if I had the chance. We need thousands of Ruths to continue the work that was left by Ruth Bader Ginsburg.
Just as a soul decided to come marching into life, thus choosing her natal chart, so does the soul decided when to leave. I thought about it last night. In Judaism, there is no Shiva (mourning for seven days) when someone dies on a holiday. Yes, the original reason is not to break the festivities that were so crucial for people who have suffered so much grief, pogroms, and suffering. But I think there is a deeper meaning. When a soul decided to ride the glorious waves of joy back to the One, there is no need for grieving. Since RBG died on a new moon, it means she bequeathed us something we are yet to discover. I truly believe everything happens for a reason and sometimes it takes decades to fully comprehend. Therefore, I think we should also look a death charts not only natal chart. Perhaps these charts can show us what is the inheritance the soul left, what are the lessons they wish us to learn? Great teachers don't only teach when they are alive, but also when they die.
St Ruth Bader Ginsburg left on the first day of the Jewish year 5781 which in numerology is reduced to 3 – the number of the Kabbalistic sphere Binah or Understanding. It is the sphere of the Shekinah, the Lady of Understanding, the feminine aspect of the One which is best translated as "The Presence."
May her presence guide us all in these crucial and fragile time…
Amen,
Rest in Peace grand lady of justice, and return to us soon, we need your soul reincarnated.
gahl